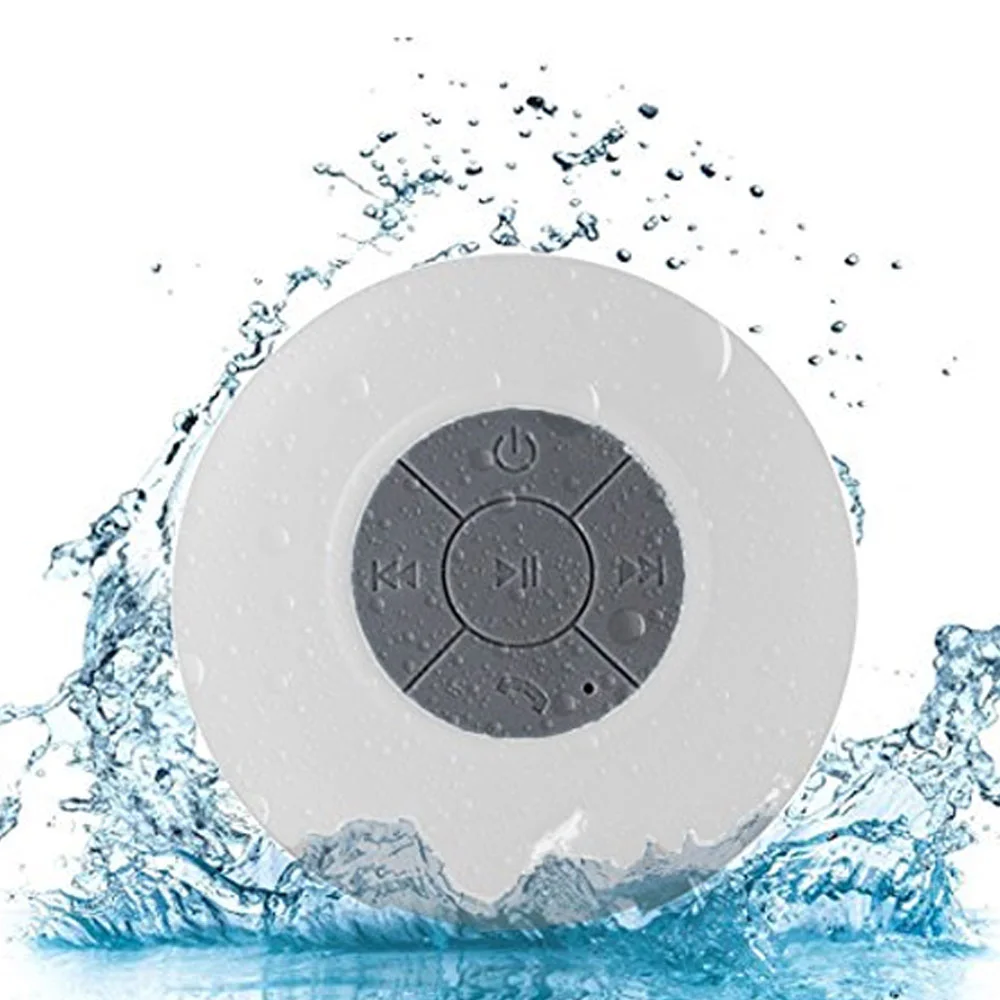 1 / 1

Easy access to Hand free Talking / Volume up / Volume down / fast forward (skip) / Backward / Pause / Play / Power buttons
High definition bluetooth 3.0 audio wireless connectivity with seamless streaming and 6 hours of playtime
IP4 waterproof, built-in mic and rechargeable battery, suction cup design for easy attachment to wall or any flat surface.
Universal compatibility with Android and iPhone tablets, smartphones, iPods, MP3, MP4 and other bluetooth enabled digital players
Water resistant loud speaker and built-in mic for both outdoor and indoor use
Easy access to hand free talking, safe and convenience when you driving or taking a shower.
Convenient buttons for music and call control while in the shower,at the pool, or in the car.