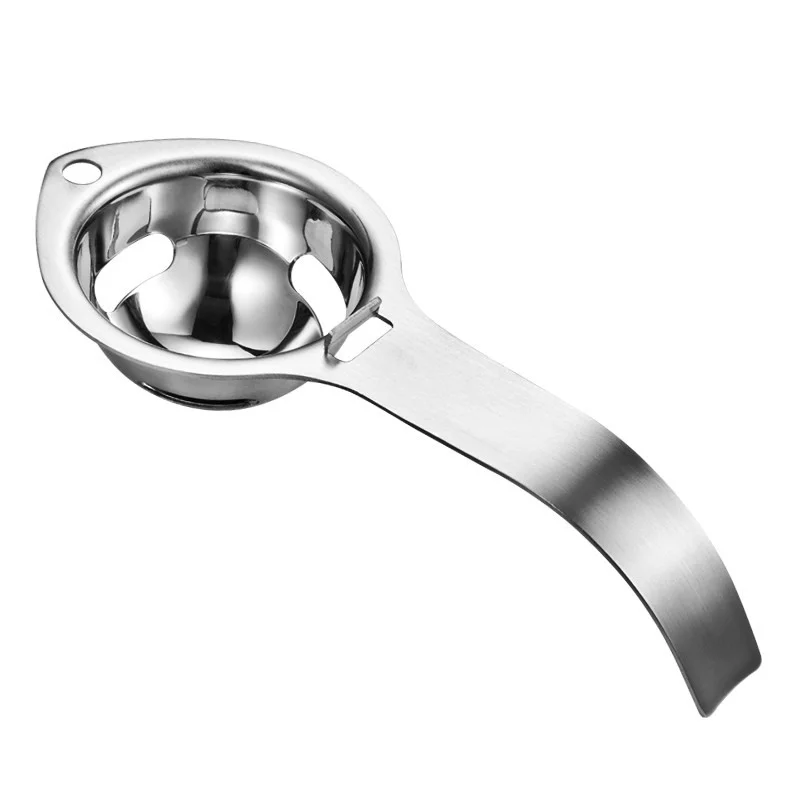 1 / 1
100% brand new and highly quality, food grade, safe and health
304 Stainless steel material, durable, easy to clean and dishwasher.
Egg separator easily separates egg yolks and egg whites directly into a bowl.
Long handle design, fits for the most bowl and cups.
Creative raised edge, perfect for easily cracking eggs.
A hole on the handle side, convenient to hange it on the wall.