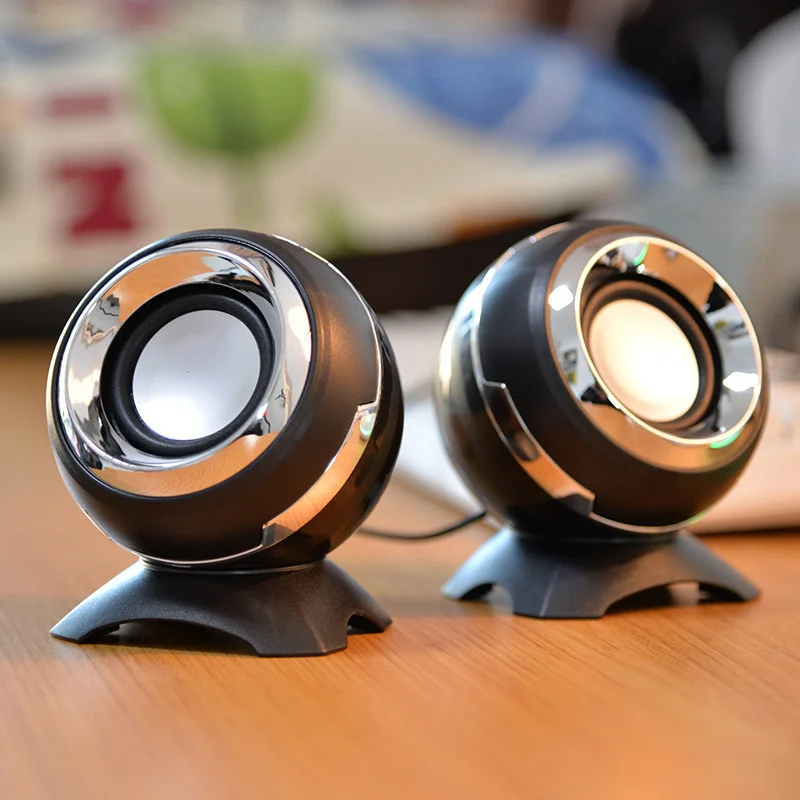 1 / 1
Compatible with most system devices:Only need a USB port to charge, the speaker compatible with all 3.5mm audio interface devices, such as desktop computers, laptops, mobile phones, MP3, MP4, etc.
Professionally designed acoustic cavity structure:Space stereo sound design allows you to enjoy high fidelity sound.
360° increase to the ground:Playing music is, the bass booster constantly vibrates downwards, the low frequency sounds through the desktop, and the 360° spreads around.
Bass boost technology:Audio Circuit Technology + Physical Acoustic Pressure Resonance Design;Small speakers also provide amazing bass and powerful stereo.
Powerful and amazing stereo sound:Full-range high-fidelity dual speakers,reproduce live sound.