See Why Everyone Loves This Gorgeous Pillowcase
Dec 23 2020 at 9:17 am EDT | by Purecare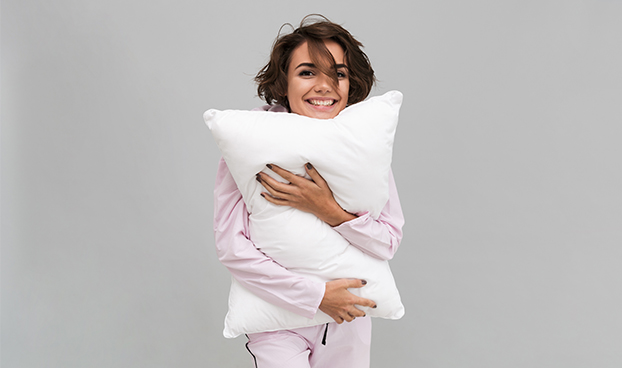 With thousands of verified 5-star reviews, what is it about our pillowcase that's making everyone want one?
People usually want TVs, video games, the latest phones, and must-have electronics. But when waves of consumers started clamoring for our pillowcase, analysts everywhere were scratching their heads, asking…
What?!
Consumers all over want to get their hands on the PureCare™ Pillowcase. Even kids!
Patty's Story
Patty and her husband have been sleeping on PureCare™ pillowcases for a few months now. "My granddaughter Laura came over the house last week for a sleepover," Patty says.
"We were all on the couch watching tv and I brought a pillow out so Laura could get comfortable and lay down. She said oh my god Nana this pillow is so comfy." Patty explained that "The pillow I gave her had my PureCare™ pillowcase on it. I told Laura that she could sleep with it tonight to see how she likes it. The next morning she woke up and she told me how clean and shiny her hair was and that she slept right through the night! Usually, she tosses and turns because she gets very hot. This was actually the reason why I bought the pillowcases for my husband and I. So, I wasn't surprised when Laura told us what it did for her" Patty says.
"What happened next completely caught us by surprise. Laura said, Nana if I get this pillowcase for Christmas I'll be the happiest girl in the world." "And just like that" Patty said. "I knew exactly what she was going to get for Christmas this year."
And Patty's story isn't the only one. Thousands of people are buying PureCare™ pillowcases for their friends and family.
Another loyal PureCare™ user, Cody, says "I've used my PureCare™ pillowcase for about a year now and it does everything it says it does. I bought plenty to use as quick last-minute gifts for my family. They're going to love them!"
What is it about the PureCare™ pillowcase that's making everyone want one?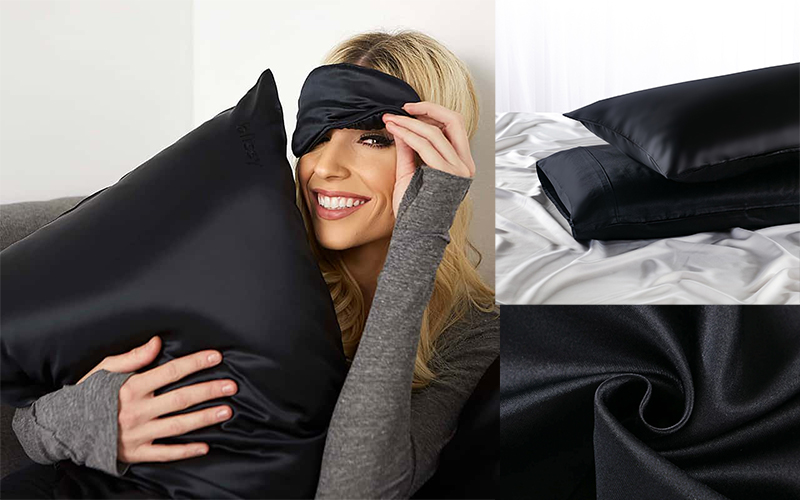 Who would've thought a pillowcase would become the best selling product of the year?
PureCare™ started creating huge waves on social media and in the news with their super high-quality silk pillowcases and now they are the highest and most rated silk pillowcase company with over 18,000 5-star reviews!
Below are some of the PureCare™'s game changing benefits that make it one of the most popular products of the year.
PureCare™ pillowcases will give you an incredible night's sleep!
Ever imagine what it would be like to sleep through the entire night without waking up? Or better yet, to sleep through the entire night and get the deepest most restful sleep that you've had in years? Well, with the PureCare™ Silk Pillowcase you don't have to imagine it.
PureCare™ is temperature regulating which makes tossing and turning a thing of the past. The Purecare™ pillowcase refracts infrared heat and adjusts to your body's temperature keeping you cool throughout the night.
The PureCare™pillowcase is so soft and smooth, it won't bunch up and become uncomfortable.
Your head retains approximately 10% of your body heat. So, if you tend to get hot while you sleep, a cooling pillow or pillowcase is probably important to you.
With a PureCare™, you won't wake up in the middle of the night just to flip the pillow over to the cool side. You can sleep through the night and wake up relaxed and refreshed.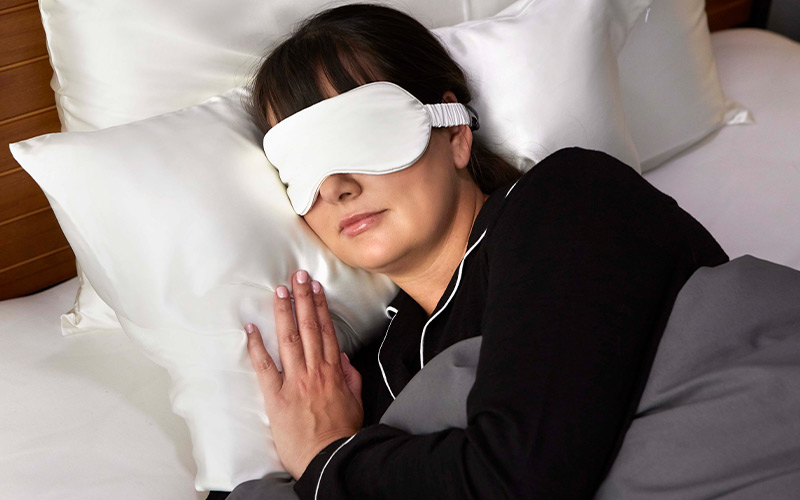 Your skin will thank you!
Your face is in direct contact with your pillowcase all night while you sleep. Pillowcases made from other fabrics create friction and absorb your skin's moisture and any lotions you put on your face before bed. This causes blemishes, dryness, irritation, oily skin, and sleep wrinkles.
Those oils and lotions build up and create a filthy breeding ground for harmful bacteria which clog your pores and irritate your skin. With the PureCare™ Pillowcase, it won't absorb your skin's oils or any lotions that you put on. So when you wake up your face isn't dried out and damaged.
PureCare™ pillowcases help prevent sleep wrinkles by allowing your skin to always stay hydrated. It also prevents breakouts by keeping out all the harmful bacteria that usually build up on cotton pillowcases and clog your pores.
PureCare™ creates a gentle environment where your skin can actually repair itself from the damage it endured throughout the day.
You'll always wake up with a morning glow.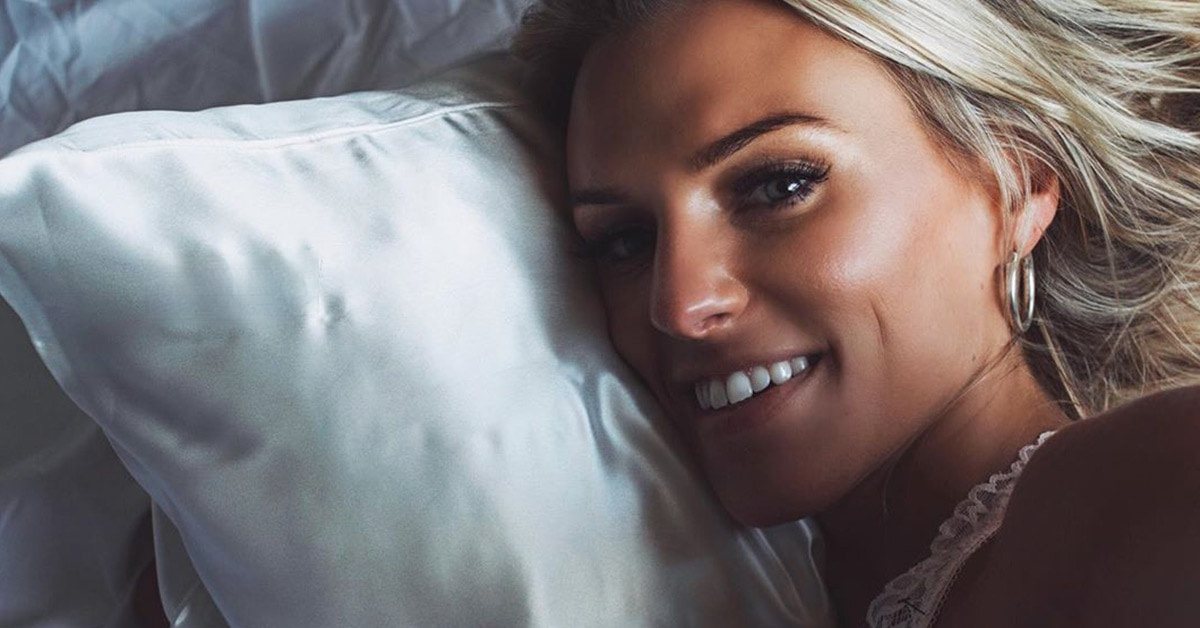 It's hypoallergenic and antibacterial!
Your cotton pillowcase is creating a bacterial nightmare. Every. Single. Night. And because your pillowcase has rough fiber's and thousands of microscopic nooks and crannies, dust mites and allergens are able to call your pillowcase home.
Dust Mites

Dust mites thrive in warm, humid environments that have contact with skin, such as regular pillowcases and bedding which are an ideal environment for these critters.

Dust mites eat skin cells shed by people, and they thrive in warm, humid environments. such items as pillowcases and bedding provide an ideal environment for dust mites.
PureCare™ is naturally hypoallergenic and antibacterial. PureCare's silk material and the way the pillowcase is made doesn't allow allergens to embed or stick themselves to the pillowcase, and PureCare™ doesn't encourage the growth of harmful bacteria either. This makes the PureCare™ pillowcases perfect for your allergies.
Say goodbye to waking up with stuffiness, sneezing, watery eyes and runny noses.
"A DREAM to sleep on! Love my skin and hair when I wake up, no more puffy allergy eyes! I loved it so much I got one for my husband as well!" - Gabrielle P.
And cleaning PureCare™ won't ruin it!
You can machine-wash your PureCare™ over and over again and it won't get ruined like so many other fabrics.
Because of its anti-bacterial properties the PureCare™ pillowcase can actually be washed 3x less than your cotton pillowcase and still be as fresh as day 1.
The PureCare™ will always feel and smell fresh like it did on the very first day you used it.
It's also the best traveling companion.
Why sacrifice your rest because you're traveling. Bring your PureCare™ pillowcase with you and put it on your hotel pillows. Or even go a step further and put it on your travel pillow. Get the same benefits in the air or in the hotel that you do at home. Traveling doesn't always have to be an inconvenience. With PureCare™, it makes it enjoyable.
PureCare™ definitely adds flair.
You've probably never slept on anything quite like this before. When you cover your pillows with PureCare™ Silk Pillowcases your bed instantly transforms into something that looks like it was made for a movie star. PureCare's luxurious, beautiful sheen, and it's incredible softness, look and feel lightyears better than any other pillowcase you've ever tried.
Everyone loves PureCare™...
Take a look at what some people have been saying about their PureCare™ pillowcases
"I couldn't be happier. Not only does my hair finally "behave" while I sleep: I get much better, deeper sleep. Also dust mites are a thing of the past! I would love ❤️ to purchase a travel size pillow case. Above all, I want 2 buy More for Christmas 🎄 gifts 🎁 for girlfriends." - Linda
"I am addicted to this pillowcase! My hair stays cleaner longer, I no longer wake all disheveled- my hair looks as good as it did when I went to bed! Love it! Next time I travel I'm taking this with me!" - Kathy K
"I really love my PureCare pillowcase! - it is a wonderful, quality product. Unbelievable luxury! It is a gift everyone should love." - Patricia
"After receiving my first silk pillowcase I just had to order some more as gifts. It's silky and cool, and for me I'm sure the coolness has been helping me to fall & stay asleep. The silk hair scrunchies are pretty sweet too!!" - Alice
"At first, I thought a silk pillowcase was a little silly. But after a few weeks, my allergies were better, my skin was clearer, and my hair was less frizzy. I have thick, long, wavy hair. Frizz is a constant struggle. I've bought every product-including a very expensive hair dryer. This pillowcase has been life changing for the frizz. I have a special one for travel in addition to ones for my home, and I just bought one for my mom for Christmas. Love PureCare!" - Katherine M
"Love these pillowcases! You won't be disappointed because these pillowcases are exactly what the advertisers say they are! I even have one for traveling!" - Gale T
"I love my PureCare pillowcases; they feel like pure bliss. After reading all the positive reviews,I had to see for myself what I thought of PureCare. They were so true and accurate! My PureCare pillowcases are so soft to the touch and my face never gets that smooshed look when I wake up. I also love the feel of the coolness against my face when I go to sleep at night. This is the only pillow I reach for consistently. I even bring one of my PureCare pillowcases with me when I travel." - Anita N
"Love them. I bought 4 and gave one to my mom. She love it too. I don't go anywhere without them, hotel or otherwise. Now I want a set of pink ones!!" - Nikki T
"I loved my first PureCare so much that I gifted one for my best friend's birthday . She is a discerning woman with luxe means and taste. She loves it! Thanks for such an extraordinary product which really works!" - Anise
"I am so thrilled with how I'm sleeping, my skin, no more bedhead hair, and always the right temperature for the aging beauty that I am. Ha! Ha! So easy to wash and care for too. I ordered for family/friends for Christmas and can't wait to gift them all to be Sleeping Beauty!" - Dayl
"I love the silk pillowcases. Since I have started using the pillowcases my hair and skin have improved significantly. My husband has Rosacea and it has also never looked better than it ever has. I can't believe the difference in our hair and skin. I love the pillowcases and have bought several for myself and for gifts." - Cynthia
"The PureCare Pillowcases have changed my sleeping which has changed my life.I have given them as gifts and everyone is in love with them!" - Majorie
It's easy to see why the PureCare™ Pillowcase is becoming one of the must-have products of the year
Where can you get PureCare™?
PureCare™ silk pillowcases are sold on their website buypurecare.com and at a few exclusive retailers like Macy's, Nordstroms, and HauteLook. However right now they are offering a one-time-only 55% discount on their own site.
PLEASE NOTE: As a special introductory online exclusive sale, the company is now offering 55% Off + Free Shipping to all new customers.
This deal can be removed at any time, so act now to take advantage of this special offer.
Plus, if you aren't totally happy with your PureCare™ Pillowcase, return them for a full refund. No questions asked!
The PureCare™ Silk Pillowcases have received a lot of publicity so we suggest taking advantage of their sale while supplies are still available.
Please check their site to see if stock is currently available..
Click the link above to see if PureCare™ is still offering a 55% discount and free shipping