Easily Adjustable Lenses for Perfect Vision
ADVERTORIAL
Amazing Glasses Let You

DIAL IN

the Exact Magnification You Need – With
NO Expensive

Doctor's Visits or Prescriptions!
Get TACK SHARP vision
for both Nearsighted and Farsighted

Wearers!

Published March 15, 2021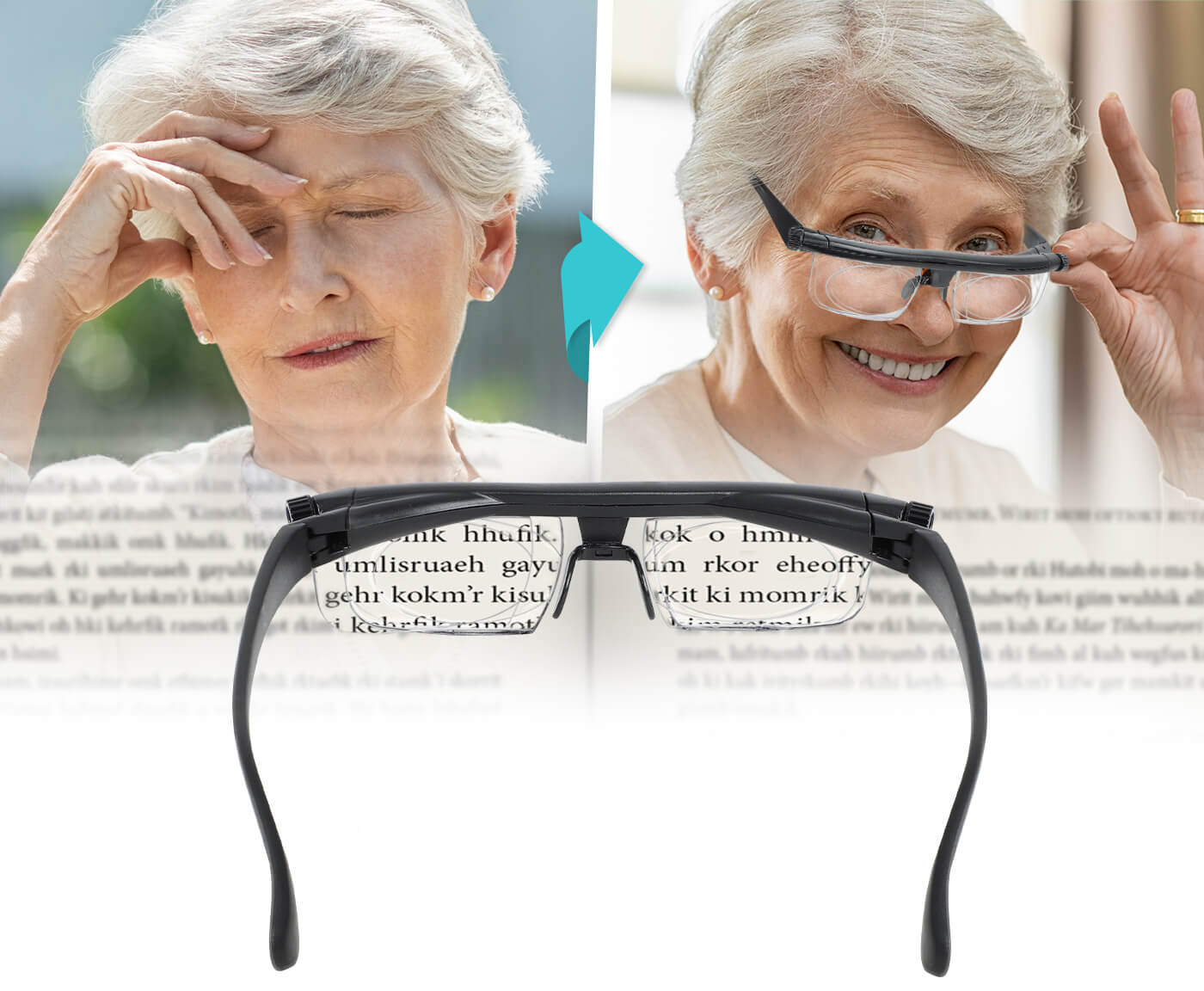 Do you notice that your sight is getting slightly blurry when you read the morning news or that favorite book you have on the go? Do you find you are changing glasses every few months because your prescription is always changing slightly?
Aging takes its toll on our eyes and our eyesight can change from one prescription to another in what seems like the blink of an eye. Add to this the fact that approximately 30% of people with glasses are wearing the wrong prescription and it's no wonder so many people complain of vision problems. Wearing an inaccurate prescription can cause vertigo or dizziness, headaches, blurred vision, nausea, computer eye strain, eye fatigue, and more!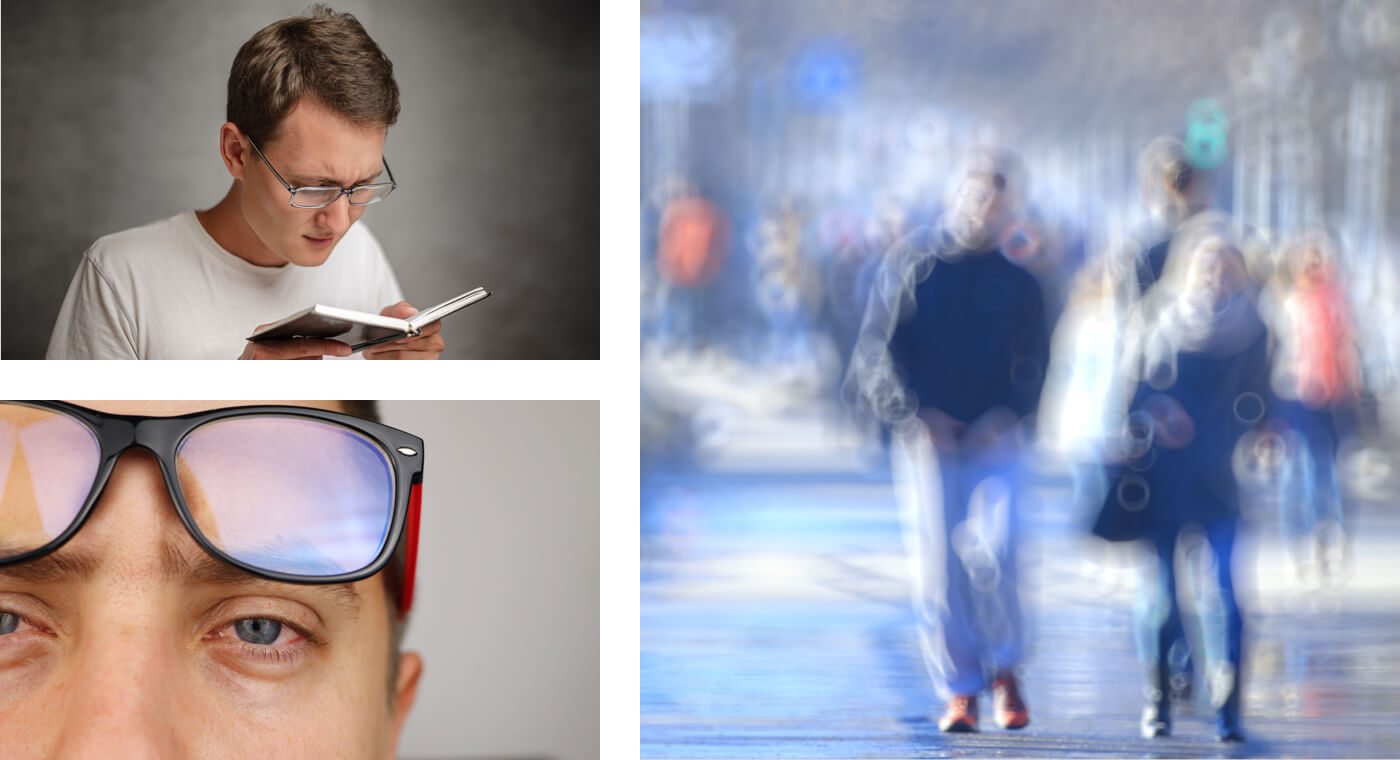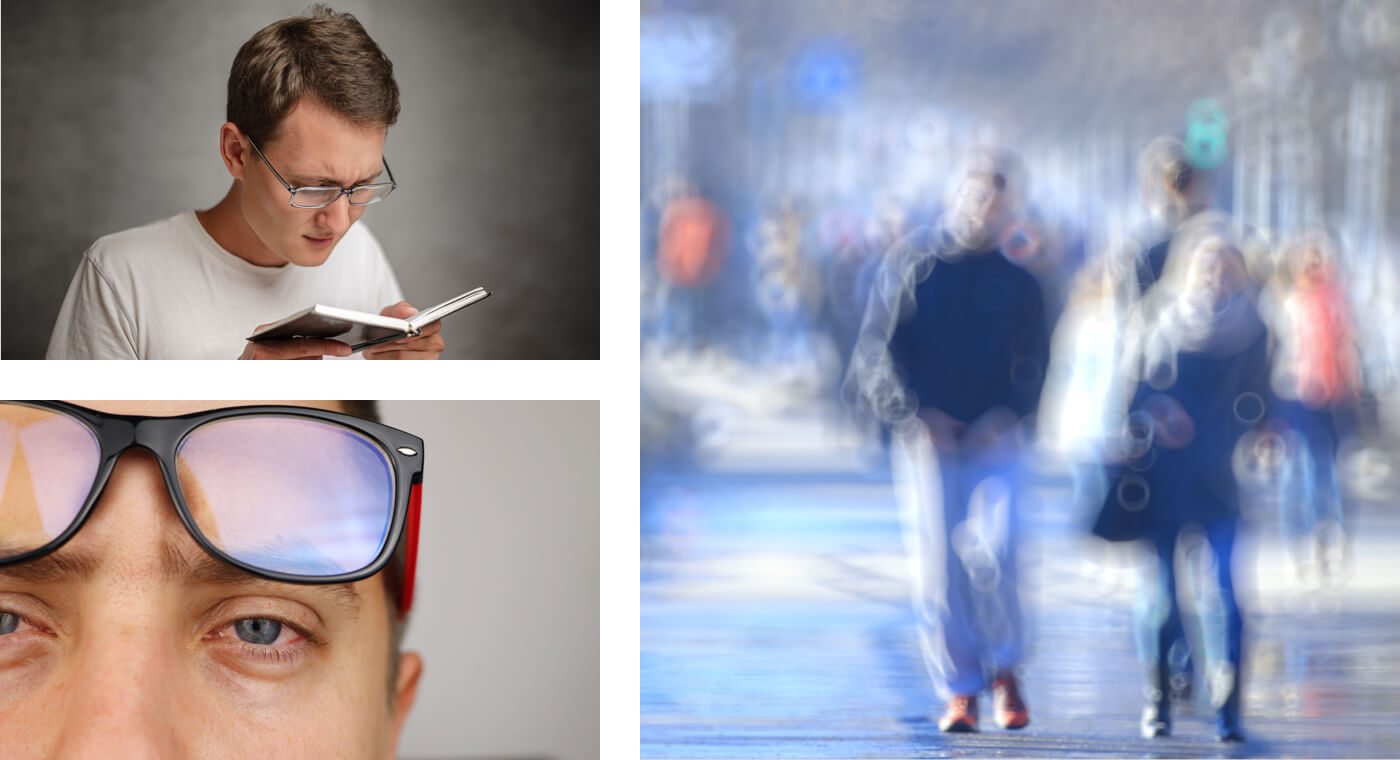 These issues are exactly what led this leading tech company to design a new model for revolutionary and fully-adjustable eyeglasses that lets you fine-tune your sight with just a twist of a dial. They're easy enough for anyone to use when a little more clarity is required. Try that with your traditional glasses.
Imagine this: You take time off of work or school to schedule your expensive eye appointment. You spend about an hour in the chair telling the optometrist if 1 or 2 was clearer. You hope you decided correctly because your answer dictates exactly the vision you will have from then on. It's great and you love your new eyeglasses, but 6 months later the words in your book are blurred again and you have to do it all over again, but you don't have the budget for another appointment so soon.
Fully Adjustable Lenses That Make Crystal Clear Vision Just a Twist Away
So that was the bad news. And the good news? Oh, that's ProLens.
ProLens are revolutionary lenses that operate with dual-sliding technology that adjust to the very eyesight you require. These high-tech, high-performance lenses let you adjust your vision with a simple, quick turn of a dial! Both left and right dials operate independently to allow you the most customizable, perfect vision you could ever want. Ideal for reading, perfect for outdoors, ProLens are lenses you won't be able to take your eyes off of.
The Competition is No Comparison
ProLens
Traditional Glasses
Affordable

Incredibly expensive

Easy to use

Involves costly eye appointments

Customizable

Fixed prescription

Seamless transition between up-close and distance viewing

Good for viewing up-close OR distant, not both

Individual eye adjustment

No adjustment – once you buy it, they're stuck forever!

Easy to clean

Prone to fingerprints & can be easily destroyed

Polycarbonate lenses for clarity and resistance

Can be prone to scratches & reflections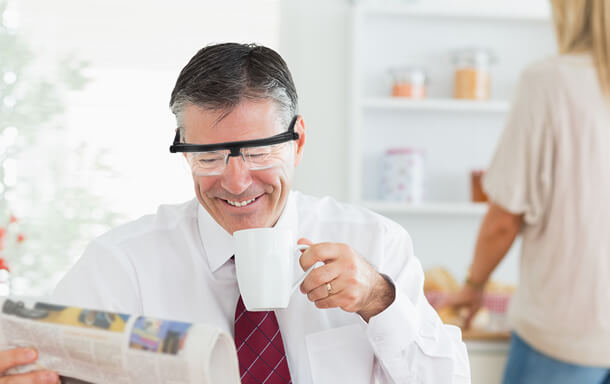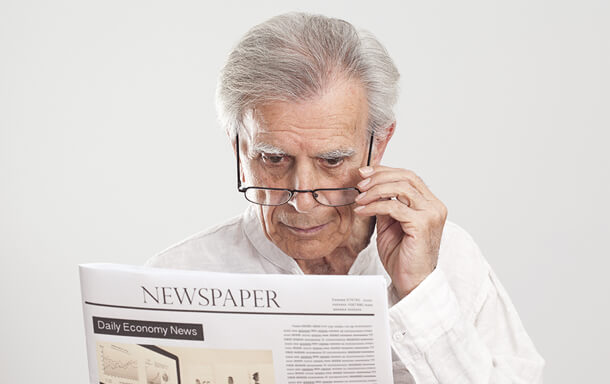 Perfect Vision with a Twist
Having a bit of difficulty reading that important document? Or maybe that billboard advertisement is a bit too blurry to fully make out?
Just twist!
Eye appointments can be extremely expensive and time consuming, especially when all you need is a tiny adjustment! With ProLens you only have to twist the dials to adjust the magnification until you get the perfect vision you need. It's unbelievably easy.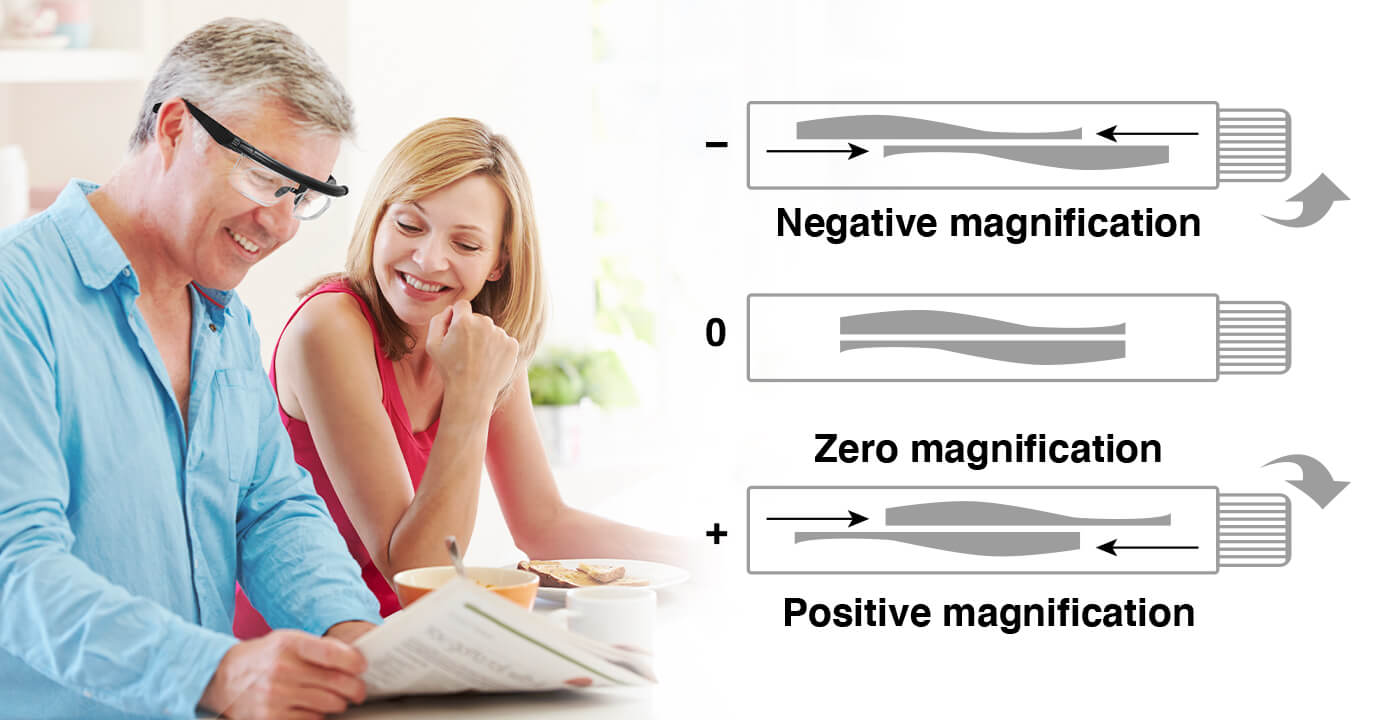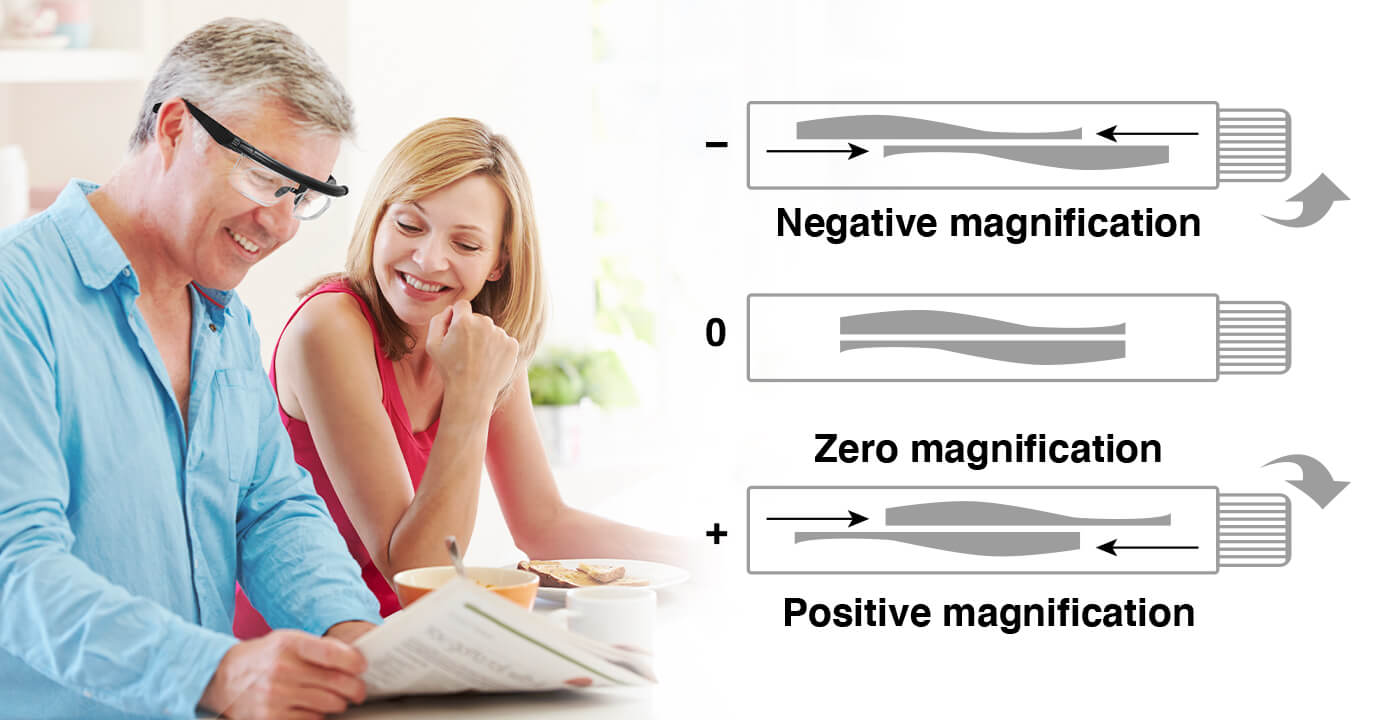 Comfort and Value in a Stylish Design. What's Not to Love?
If you think ProLens stopped after they created the most perfect adjustable lenses, you're wrong. They also created high-quality frames that are stylish, durable, flexible, and ultra-comfortable for all day use. And on top of that, the sturdy polycarbonate lenses are fingerprint-resistant, which every wearer of glasses will appreciate. These are not the cheap reading glasses of yester-year, ProLens gives you the best quality for the best value you'll find.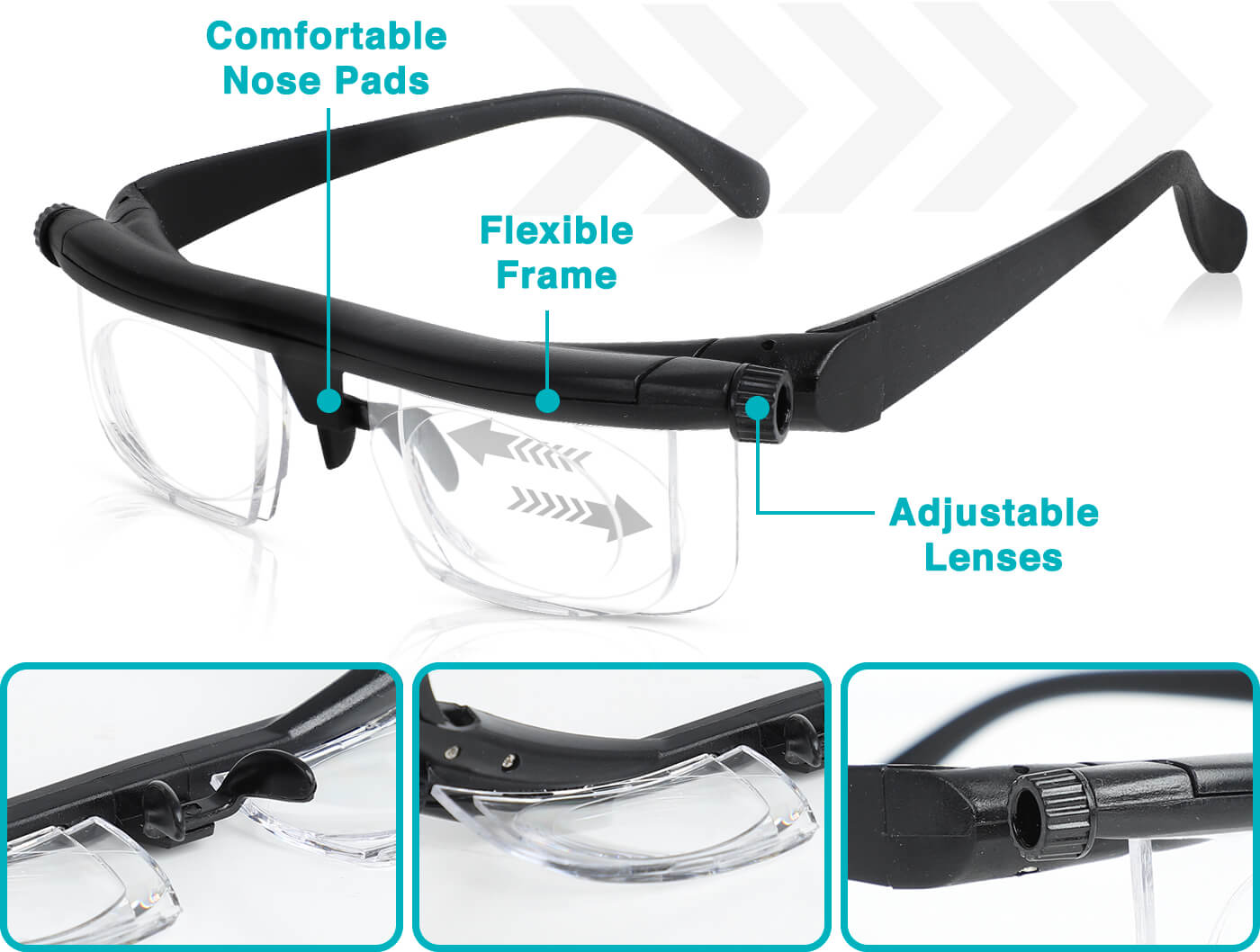 Using Your ProLens Adjustable Lenses
Make sure you have the authentic ProLens adjustable lenses that you can only get from the official website.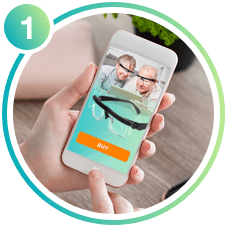 For up-close vision, simply turn the dial for your preferred magnification.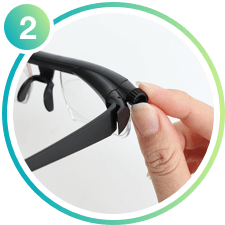 For distant vision, again, simply turn the dial and adjust your magnification until you are satisfied.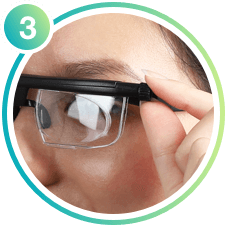 Exceptional Vision for Any
Situation or Event
Absolutely perfect for any occasion, ProLens adjustable lenses make quite a spectacle of themselves. They give you picture-perfect vision no matter where you are and they're easy enough for literally anyone to use. Enjoy instant correction for your minor eye issues with these lightweight lenses for a fully customizable experience you won't be able to take your eyes off of.
Exceptional Up-Close Vision
Quite possibly the greatest adjustable lenses on the market, with ProLens, you'll kiss headaches and eye strain goodbye! With just a simple twist of the dial, you'll enjoy the easiest reading with maximum clarity. You won't believe the difference and you'll want to read more than ever before.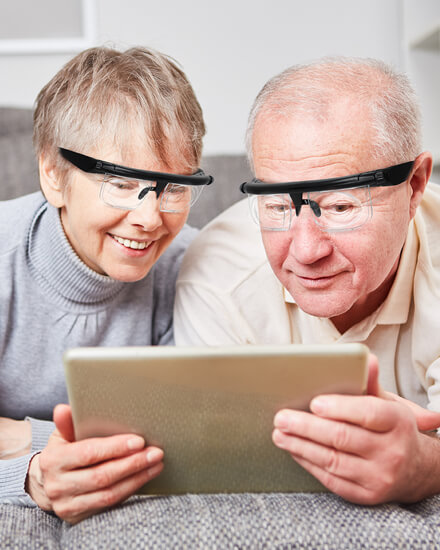 Stylish and Comfortable
Designed to not only provide exceptional vision, ProLens are the most comfortable glasses you'll ever wear. Exceptionally comfortable nose pads ensure an enjoyable fit, and the flexible frame hugs your face for a snug fit. In addition, the classical design is a hit no matter what event you wear them to.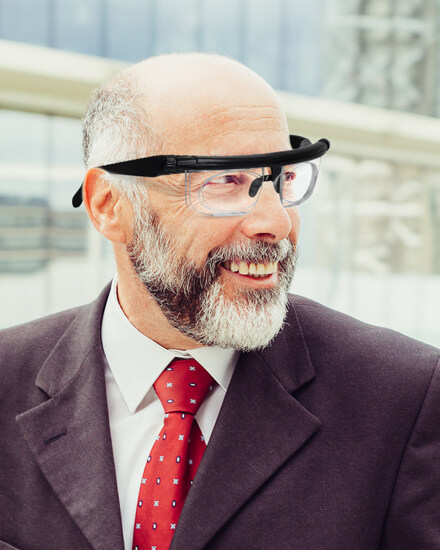 Picture-Perfect Distance Vision
Hiking is great, and we should all probably do more of it, but if your vision is blurred and you can't enjoy the sights, then what's the point?! Just another little twist with ProLens and you'll have that eagle eye vision to enjoy every single landscape you encounter.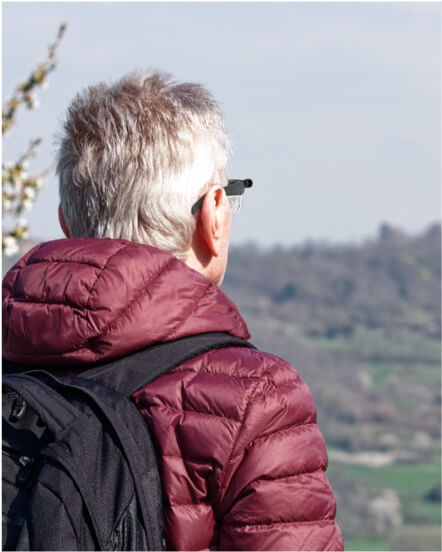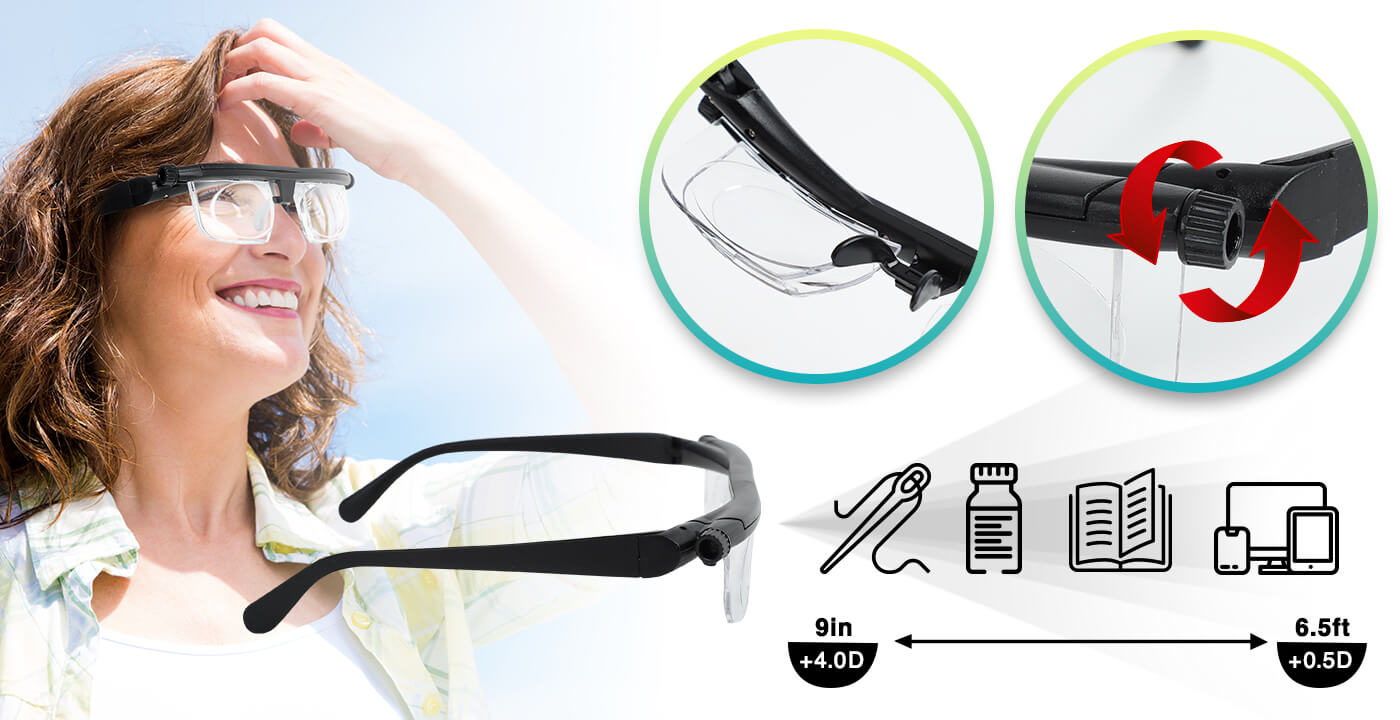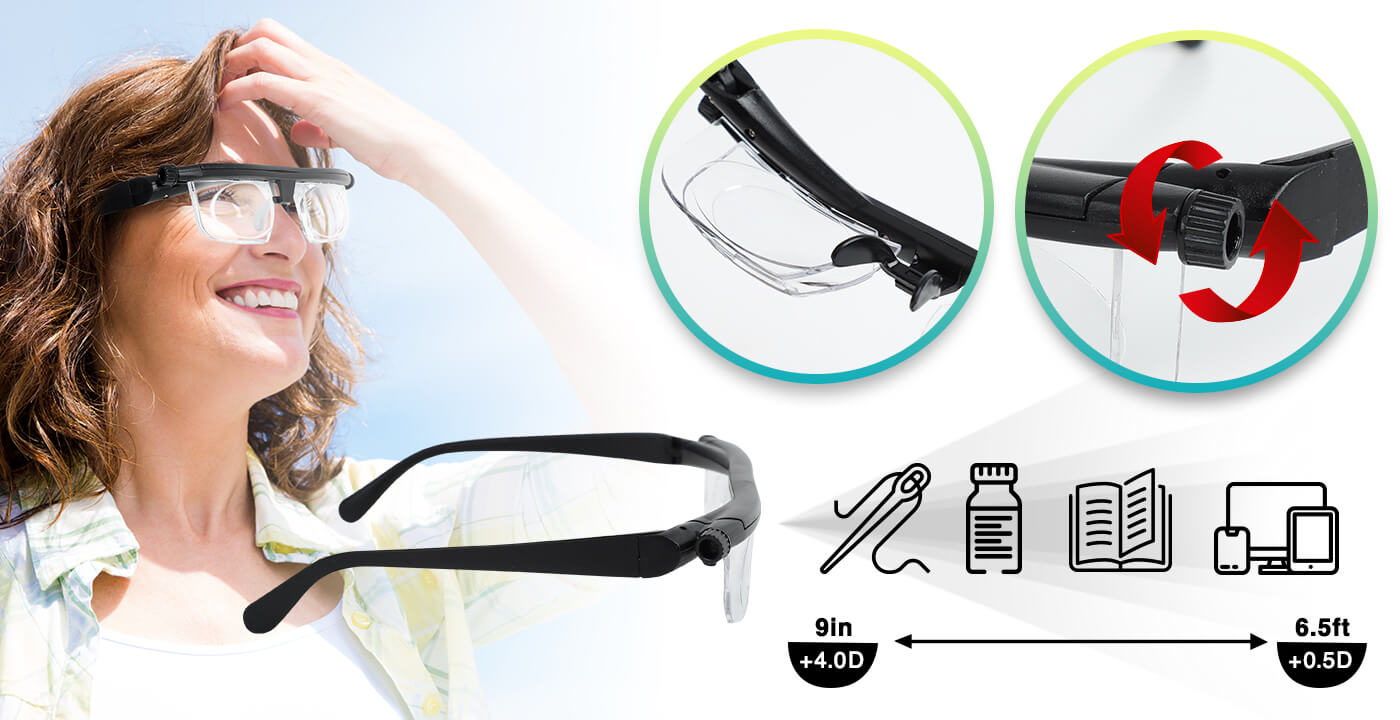 The Ultimate Solution for Perfect Vision, Near or Far
Fully customizable lenses for perfect vision (whether it's up-close or at-a-distance), in a lightweight, stylish design that's guaranteed to impress. You don't need 20/20 vision to see how much better ProLens adjustable lenses are.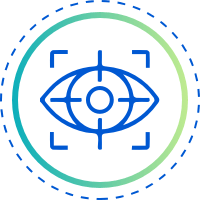 Adjustable Focus -6.00 to +3.00 ProLens adjustable lenses are perfect for when you need a little assistance with your minor sight issues. Get a crystal-clear view no matter if you're near-sighted or far-sighted.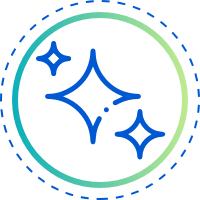 Fashion ProLens are not like those cheap reading glasses you buy at your local corner store. These lenses have been designed to complement your fashion styles instead of clashing with them.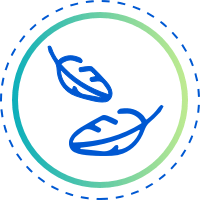 LightweightIncredibly lightweight, you won't even realize you're wearing these amazing lenses. Wear them all day long! Your nose won't hurt and there won't be any strain or stress at all.
The Future of Adjustable Lenses is Right in Front of Your Eyes
Other lenses may have similar features as ProLens but there's just no comparison. These are the high-quality, high-performance adjustable lenses that will completely change how you see the world! They're effortless to use, and they're anything but an eyesore. Get ProLens and irritatingly blurred vision will become a thing of the past. Get ready to really live again!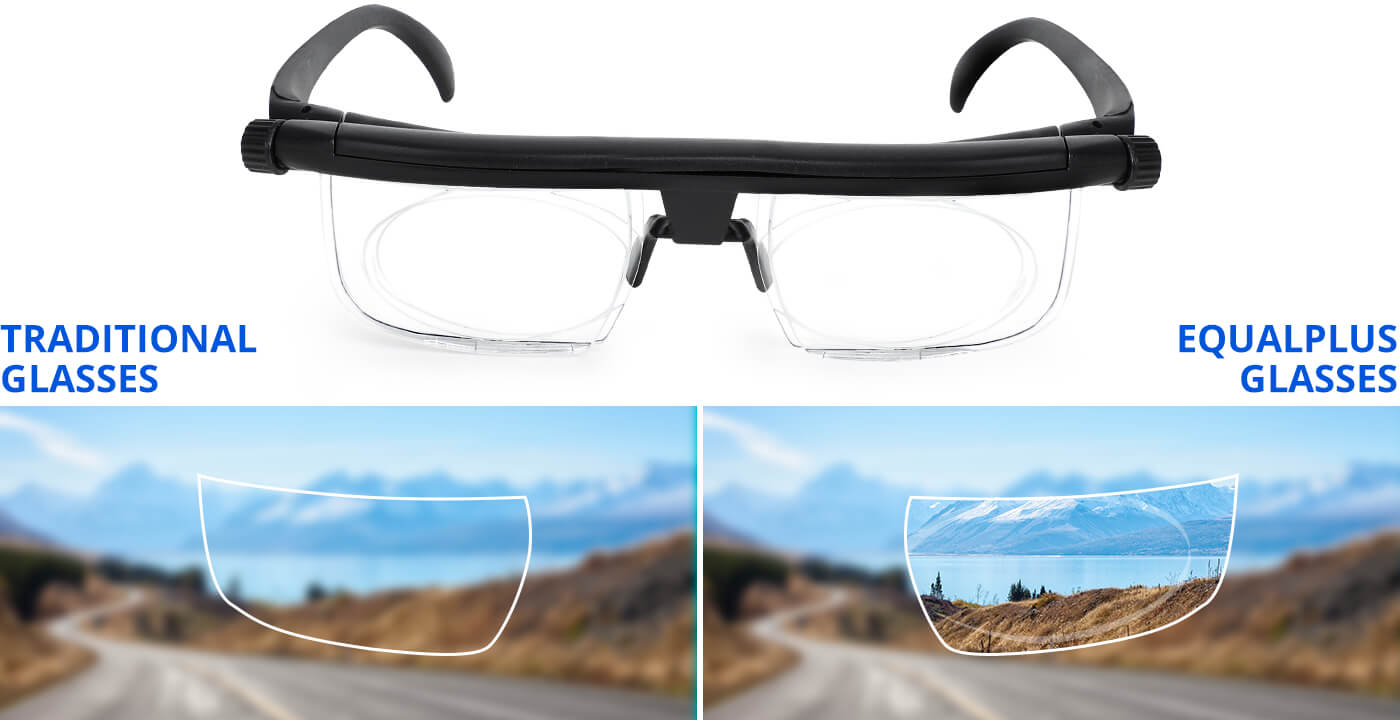 Anne R. – San Jose, CA
"Amazing lenses that I use all the time. I couldn't read through all this paperwork for my job without them."

Landon U. – Portland, OR
"Affordable way to correct my minor vision issues. Very happy with these lenses. They actually help me out a lot and I'm impressed with how easy they are to use."

Gina S. – Miami, FL
"I can see again! It's a miracle! Or really, it's just ProLens, but my eyesight is so much better now. Very happy that my friend convinced me to order a pair."
It's Time to Get Your Own
Adjustable Lenses for the
Clearest Sight
ProLens adjustable lenses are growing in popularity. They're the easiest way to get ultra-clear vision whether it's up-close or at a distance. Get perfectly-focused vision with a simple twist with the revolutionary new adjustable glasses that do wonders wherever you are.
But you better order ASAP. They're selling out fast!
Order your own ProLens adjustable lenses from the official site for real results. Don't be fooled by cheap imitations or knock offs that promise the world but deliver nothing. Get the authentic ProLens and twist your way to perfect vision, every time.