Amazing Glasses Let You

DIAL IN

the Exact Magnification You Need – With

NO Expensive

Doctor's Visits or Prescriptions!
Get TACK SHARP vision

for both Nearsighted and Farsighted

Wearers!
Published March 14, 2021

Do you notice that your sight is getting slightly blurry when you read the morning news or that favorite book you have on the go? Do you find you are changing glasses every few months because your prescription is always changing slightly?
Aging takes its toll on our eyes and our eyesight can change from one prescription to another in what seems like the blink of an eye. Add to this the fact that approximately 30% of people with glasses are wearing the wrong prescription and it's no wonder so many people complain of vision problems. Wearing an inaccurate prescription can cause vertigo or dizziness, headaches, blurred vision, nausea, computer eye strain, eye fatigue, and more!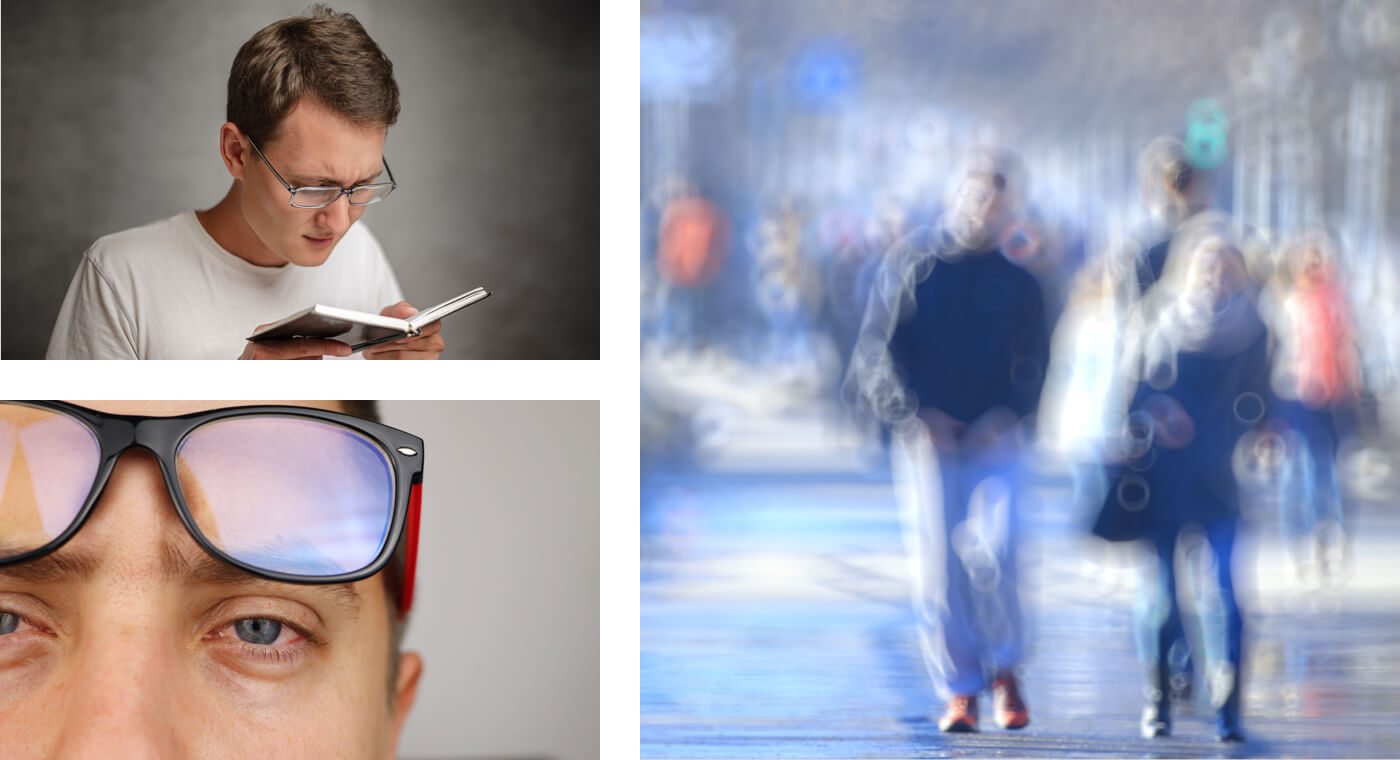 These issues are exactly what led this leading tech company to design a new model for revolutionary and fully-adjustable eyeglasses that lets you fine-tune your sight with just a twist of a dial. They're easy enough for anyone to use when a little more clarity is required. Try that with your traditional glasses.

Fully Adjustable Lenses That Make Crystal Clear Vision Just a Twist Away
So that was the bad news. And the good news? Oh, that's EqualPlus.
EqualPlus are revolutionary lenses that operate with dual-sliding technology that adjust to the very eyesight you require. These high-tech, high-performance lenses let you adjust your vision with a simple, quick turn of a dial! Both left and right dials operate independently to allow you the most customizable, perfect vision you could ever want. Ideal for reading, perfect for outdoors, EqualPlus are lenses you won't be able to take your eyes off of.
The Competition is No Comparison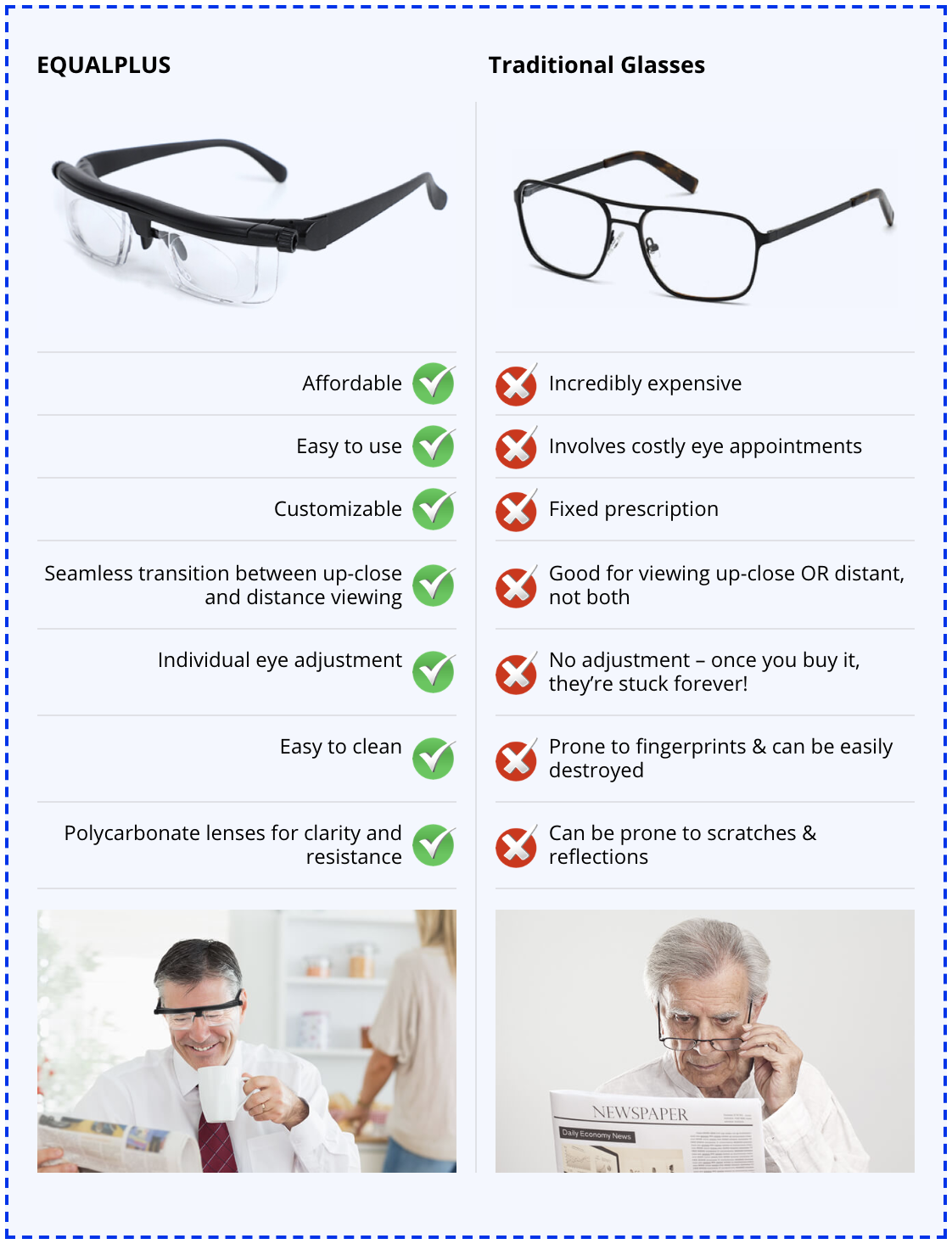 Perfect Vision with a Twist
Having a bit of difficulty reading that important document? Or maybe that billboard advertisement is a bit too blurry to fully make out?
Just twist!
Eye appointments can be extremely expensive and time consuming, especially when all you need is a tiny adjustment! With EQUALPLUS you only have to twist the dials to adjust the magnification until you get the perfect vision you need. It's unbelievably easy.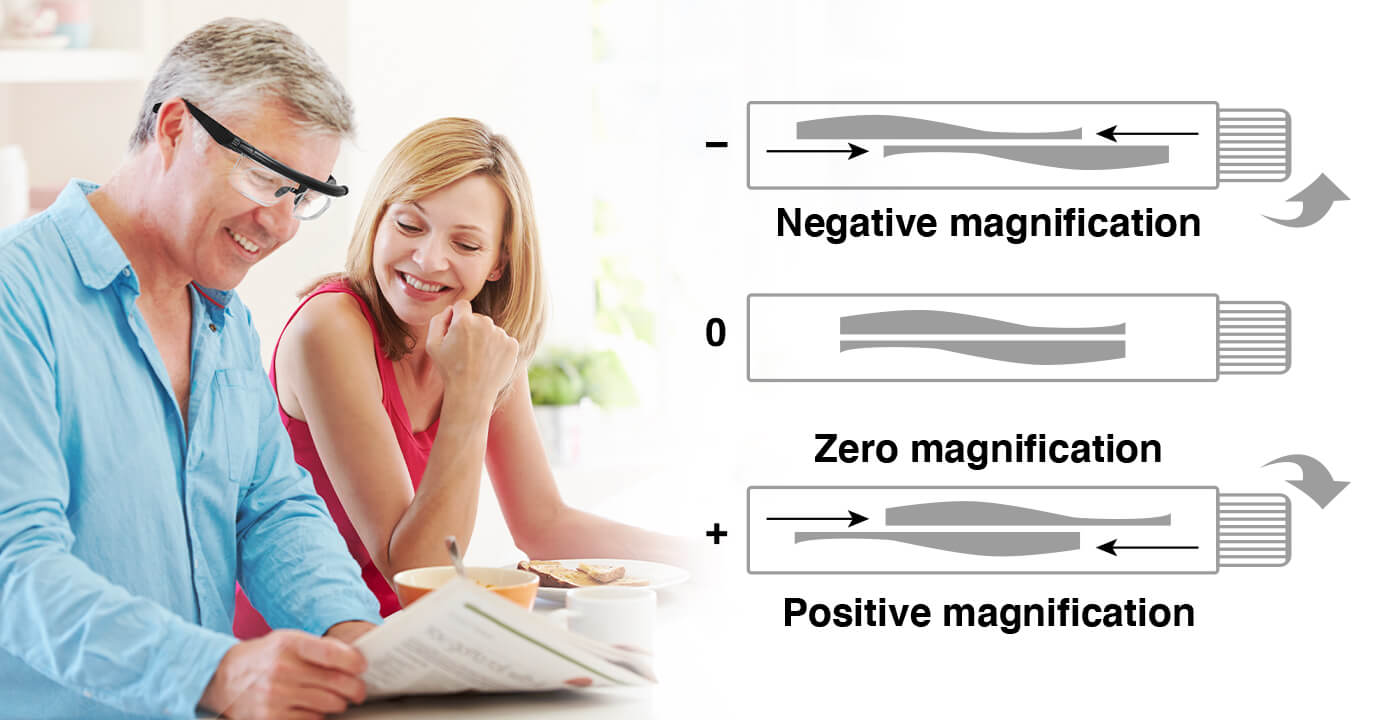 Comfort and Value in a Stylish Design. What's Not to Love?
If you think EQUALPLUS stopped after they created the most perfect adjustable lenses, you're wrong. They also created high-quality frames that are stylish, durable, flexible, and ultra-comfortable for all day use. And on top of that, the sturdy polycarbonate lenses are fingerprint-resistant, which every wearer of glasses will appreciate. These are not the cheap reading glasses of yester-year, EQUALPLUS gives you the best quality for the best value you'll find.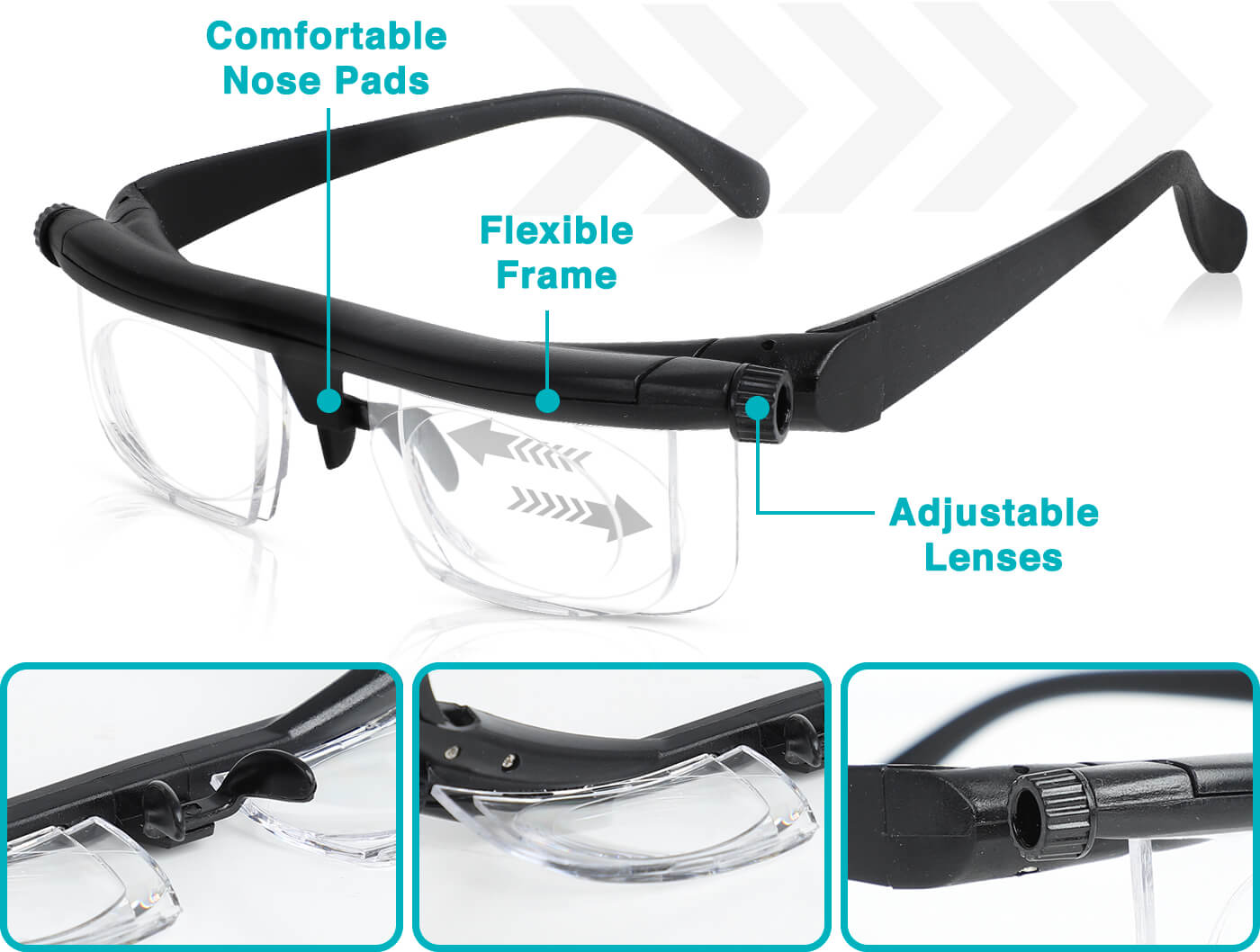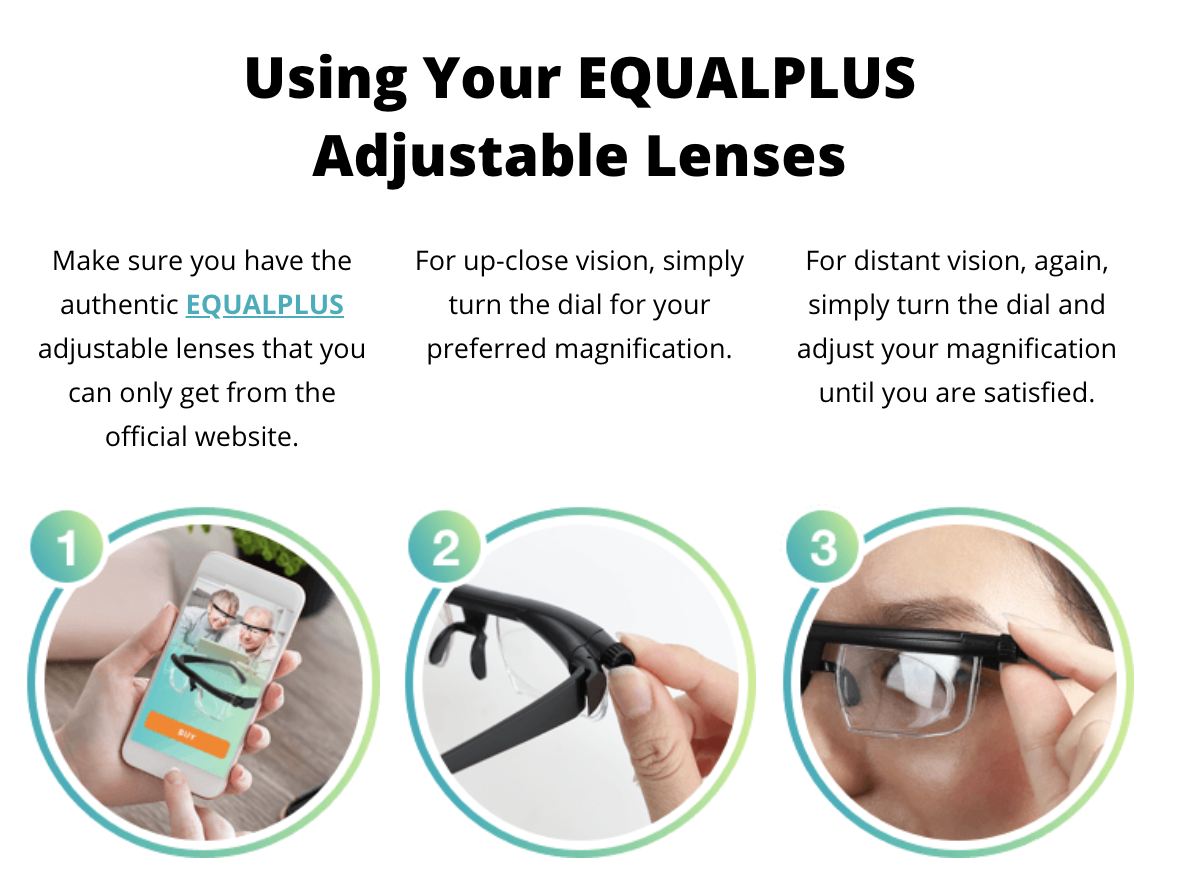 Exceptional Vision for Any Situation or Event
Absolutely perfect for any occasion, EQUALPLUS adjustable lenses make quite a spectacle of themselves. They give you picture-perfect vision no matter where you are and they're easy enough for literally anyone to use. Enjoy instant correction for your minor eye issues with these lightweight lenses for a fully customizable experience you won't be able to take your eyes off of.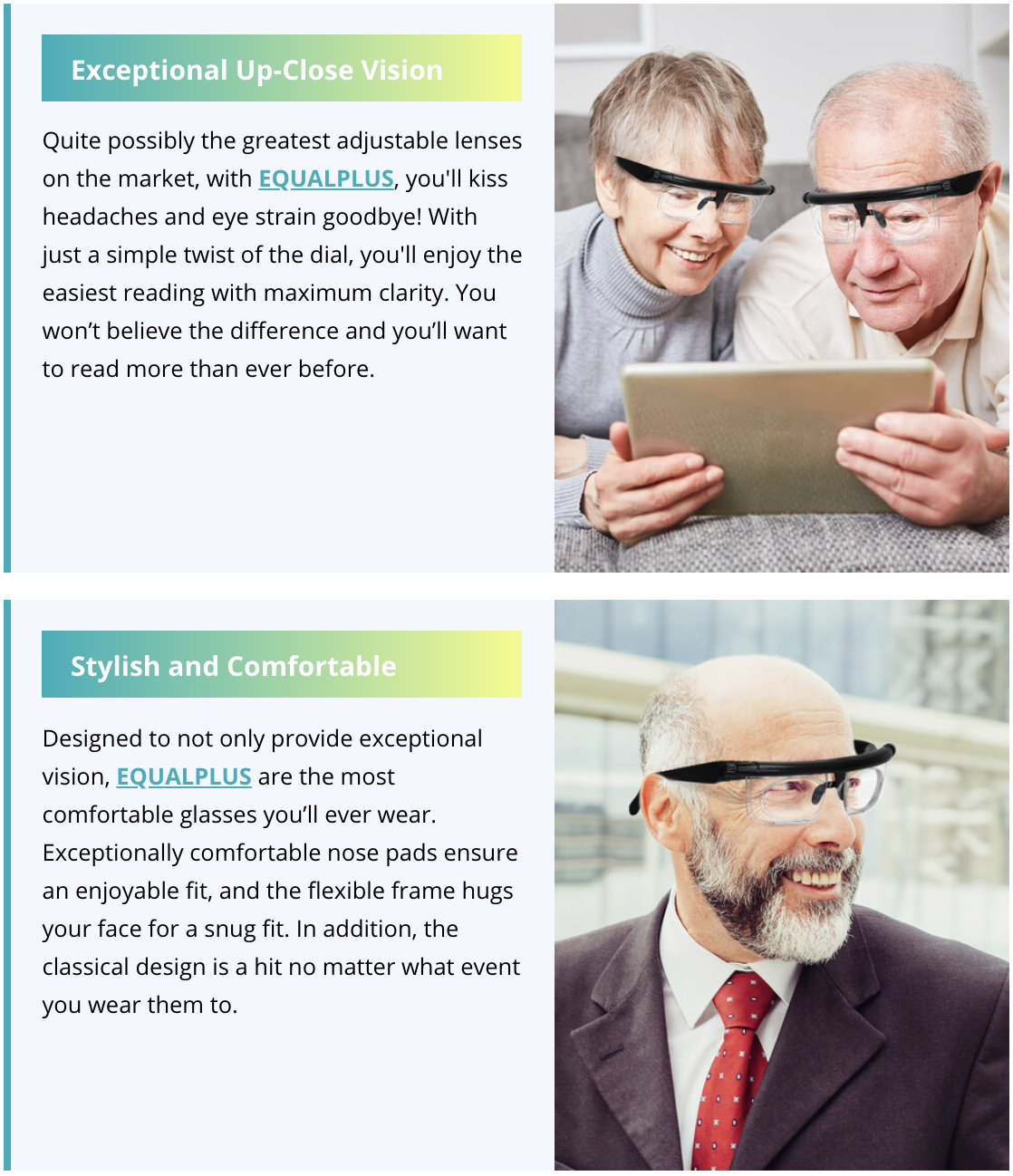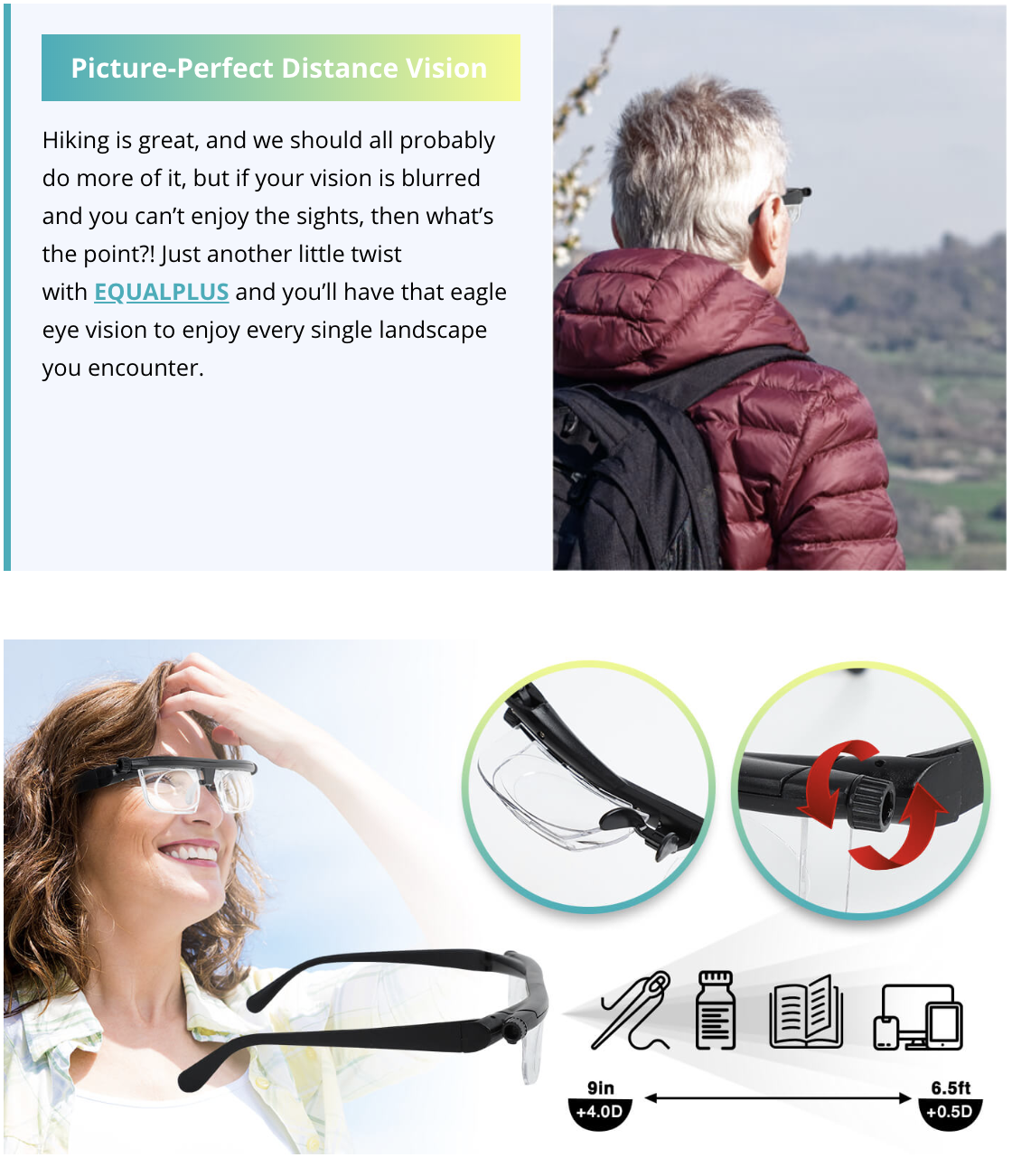 The Ultimate Solution for Perfect Vision, Near or Far
Fully customizable lenses for perfect vision (whether it's up-close or at-a-distance), in a lightweight, stylish design that's guaranteed to impress. You don't need 20/20 vision to see how much better EQUALPLUS adjustable lenses are.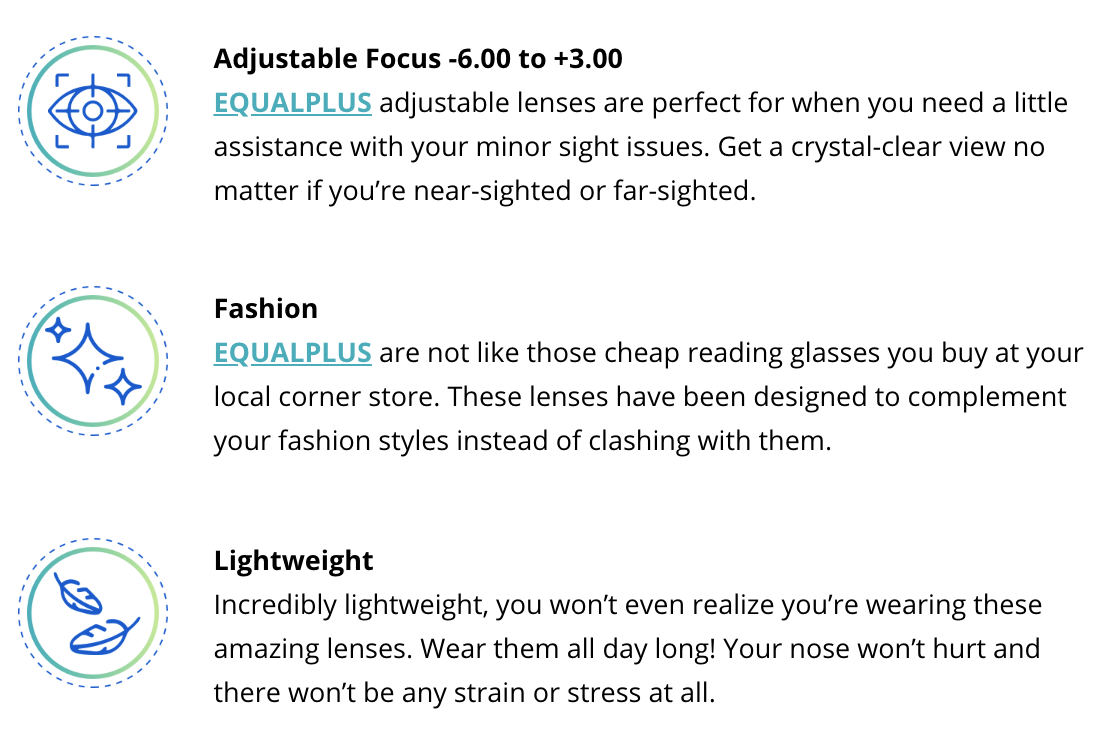 The Future of Adjustable Lenses is Right in Front of Your Eyes
Other lenses may have similar features as EQUALPLUS but there's just no comparison. These are the high-quality, high-performance adjustable lenses that will completely change how you see the world! They're effortless to use, and they're anything but an eyesore. Get EQUALPLUS and irritatingly blurred vision will become a thing of the past.
Get ready to really live again!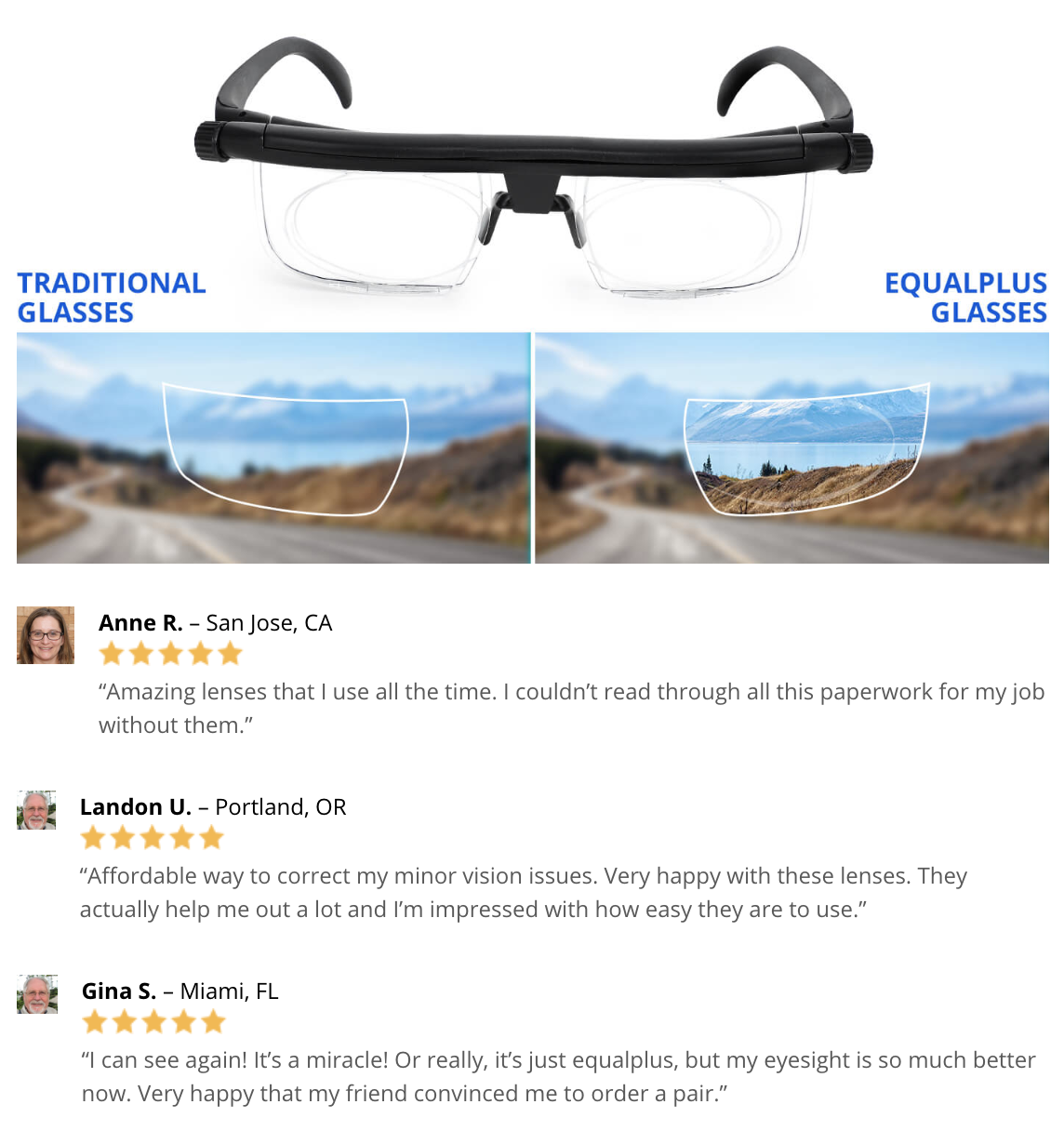 It's Time to Get Your Own Adjustable Lenses for the Clearest Sight
EQUALPLUS adjustable lenses are growing in popularity. They're the easiest way to get ultra-clear vision whether it's up-close or at a distance. Get perfectly-focused vision with a simple twist with the revolutionary new adjustable glasses that do wonders wherever you are.
But you better order ASAP. They're selling out fast!